MAUI BEACH WEDDINGS
All beaches on Maui are public and can be used for a wedding ceremony with a beach permit, which we will obtain for you. Public beach weddings are best for groups under 30 guests. We have developed a list of preferred beaches for your wedding day, but we are happy to assist you in planning your special day at any location of your choosing
Po'olenalena Beach - South Maui
Po'olenalena Beach aka Chang's Beach, offers spectacular views of the neighboring Islands. This long sandy beach features both Kiawee Tree's and Lava rocks, which are beautiful for photos!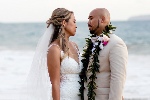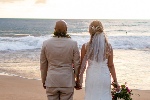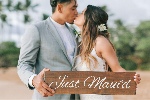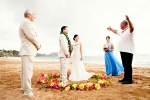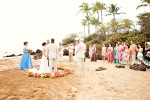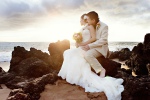 White Rock - South Maui
White Rock Secluded White Rock beach in Makena, is another our favorites, with a lot of beautiful photo opportunities! From Palms to Lava rocks, this beach has it all!"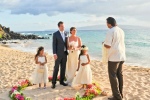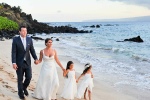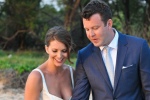 North Maluaka - South Maui
North Maluaka is located on the North side of Makena Resort. It's a beautiful beach with both lava rocks and greenery for photos!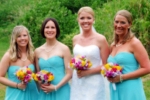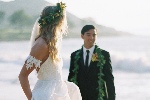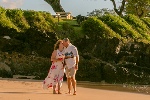 The Makena Cove - South Maui
The Makena Cove, also know as "Secret Beach", offers a small sandy beach, dramatically outlined with lava rock and palm tress.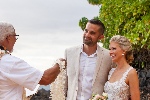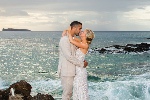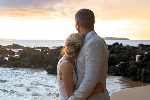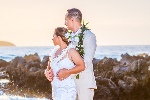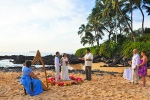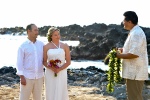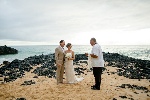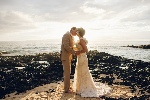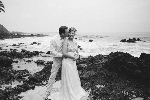 Wailea Beach - South Maui
Wailea Beach is located between the Grand Wailea and the Four Seasons Resort. You can get married on a large grassy knoll overlooking the ocean and then continue on to the sandy beach for your romantic sunset photos.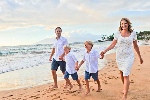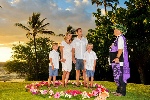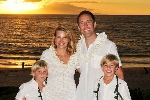 Makena Surf Beach - South Maui
Located in Makena, this well hidden beach offers a white sand beach, lava rocks, and islands in the distance
Kapalua Bay - West Maui
Kapalua Bay Beach, offers you a choice of getting married on a dramatic cliff overlooking the ocean or on its beautiful long sandy white beach.