MAUI PRIVATE ESTATES
Makena Estate - South Maui
Located in the popular area of Makena in south Maui. This breathtaking estate features a private lava rock cove with incredible views of the islands of Molokini and Kaho'olawe. The interior of the estate is available for your use and includes two bedrooms, three bathrooms and a full kitchen for catered events. The estate is furnished with beautiful Island style décor and has a spacious lanai perfect for catching the fragrant ocean breeze. With lush green landscaping and brilliant blue water, it is a picture perfect wedding location!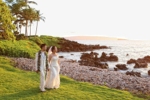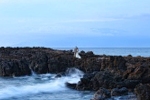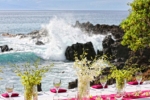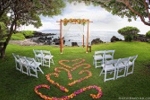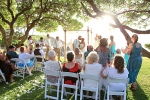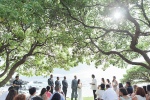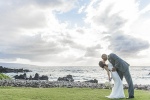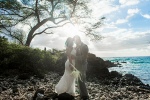 Pono Makena - South Maui
The Sugarman Estate, also known as The Pono makena Sanctuary, Is an ideal Ocean front garden wedding location for up to 250 guests. Located at the Southern tip of Makena, this beautiful 3.5 acre estate has extensive lush green grass and incredible Ocean views!! There is a five bed room, air conditioned house available for the bridal party.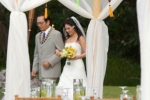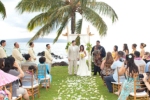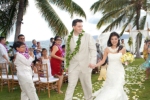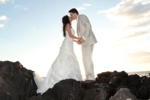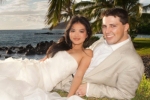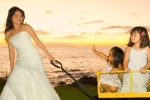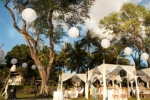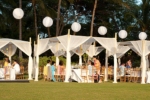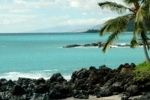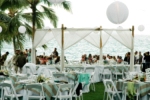 Olowalu Estate - West Maui
The Beautiful Olowalu Estate is located on the West side of the Island, just a few miles South of Lahaina. The grassy grounds are located right on the edge of the ocean which make a perfect back drop for the wedding ceremony and reception. Full use of the three bedroom historical estate is available to you and your wedding party to prepare for your special day! We have a ton of wonderful décor & lighting suggestions for this property!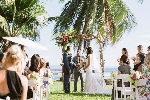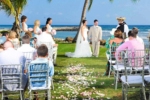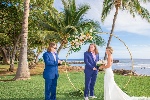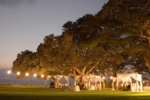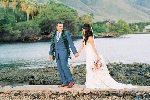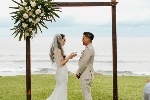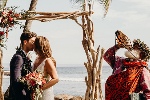 Hale Honu Estate - South Maui
A magnificent property located in Makena, which features a large manicured lawn perfect for a wedding ceremony. The bride & bridal party make their ground entrance walking down a modern flagstone staircase, with a progressive waterfall. A spacious wooden deck is located on the roof top of the pool cabana with amazing ocean & sunset views. It is an ideal spot for lounge set ups for cocktail hour! The Pool cabana and pool deck are the most popular choice for a romantic dinner. The pool and cabana area have built in lighting and have a 6′ screen that can be used for slideshows. Dancing can be done inside the pool cabana or on the upper deck.
Ka'anapali Coffee Estate - West Maui
Sitting on the hill top with incredible panoramic views of Lanai and Molokai, this property is very private and surrounded by 500 acres of coffee trees. There is a beautiful infinity pool with a beautiful deck that is ideal for your reception. The Ka'anapali Coffee Farm is perfect for a wedding and reception for groups under 65!
Kapaalua Cliff House - West Maui
This secluded clubhouse is located just North of award winning Kapalua Bay Beach. Nestled into a lava rock cove, this private location offers incredible views of turquoise pools and the Island of Molokai. The hideaway is perfect for intimate receptions, cocktail parties, or rehearsal dinners for groups under 35 guests.